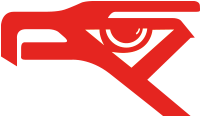 Efficient Intelligence Blog
Celebrating 50 years-The Watermill Theatre
25-January-2017
25-January-2017 19:43
in General
by Admin
To commemorate its 50th year, the Watermill theatre has launched a Watermill Memories Campaign and is inviting all to write about their experiences at the theatre. So whether, you are an audience member or a participant (of any of its workshops), staff, actor, the creative team or an outreach worker, you may all submit a piece through www.watermill.org.uk/your_watermill_memory or in writing. This could be about your first visit or any aspect of your experience at the theatre. Throughout their 50th anniversary, the Watermill will share submitted stories with your prior permission on their website, via social media and on display at the theatre.

The Brief History; The theatre is housed in a 200 year old converted flour mill in Bagnor, Berkshire beside the River Lambourn in a picturesque setting. Many of its delightful architectural features have been beautifully preserved and are on full display including its waterwheel, wooden beams and corn chutes. With the vision of the then owners, the Watermill has developed an international reputation. Some famous actors who have trod the Watermill boards are Bill Nighy, David Suchet and Sean Bean. The theatre is presently run by a board of trustees and it's recently appointed Executive Director is the young Paul Hart, former resident assistant director at the Donmar Wharehouse.

This is the piece I intend to submit: My memories at the Watermill Theatre
My family and I are extremely fond of the Watermill Theatre and we are ardent regulars. I suspect as a family we are one of their most loyal patrons! I home schooled my now, 13 year old son, all the way until he entered formal schooling 5 years ago and followed the Scandinavian holistic approach and tried, inter alia, to instil the love of arts in him. To this end we frequented the Watermill Theatre (and still do) to watch a variety of shows, talks as well as partaking in workshops. The Watermill Theatre is a magical place in an idyllic setting, the staff are amazing and the shows and workshops unparalleled. Hence my son grew to love all things performing (and non performing!) arts and even intends to become a film/theatre Director-a wish he has maintained for 8 years.

My son's berries
For my own sins, I attend scratch choirs at the theatre, invariably conducted by the great Chris De Souza, Wreath making in December, the yearly adult acting workshops including 'The Bard Unbound' which is held in various forms every 2 years or so. My partner and I even became Friends of the Watermill Theatre and enjoyed hilarious get togethers with like minded individuals at their Christmas party, wine tasting and a thoroughly entertaining murder mystery! As a Friend, I executed my first en plein air!

My En Plein Air
I recall a number of talks given by, for example, the biographer of Ronnie Biggs as well as Ian Hislop and Nick Newman discussing their production of the 'Wipers Times', a superb play at the Watermill I must add, as they all have been in my humble opinion. My personal favourite was the adaptation 'Of Mice and Men' which was incredibly moving and so true to the book. The stage setting was magnificent and clever as we went from one part of the story to another.

However, over the 8 years of my visits to the Watermill, my most memorable experience must be partaking in 'The Bard Unbound' 2 years ago when as part of a delightful small group we were asked to perform a small sketch from Shakespeare's play 'The Two Gentlemen of Verona'. After 5 or 6 rehearsals we had the privilege of performing on stage watched by a packed out theatre of fellow participants as well as our families. This was a wish come true for me, on many occasions as an audience member I secretly hoped to perform on stage. My most fiercest of critics (family members) said they dreaded watching me perform in case I slipped up and when our sketch was indeed successfully completed they apparently sighed with relief and oh, incidentally thought I was super on stage! Our love affair with the Watermill Theatre will no doubt continue.

Categories